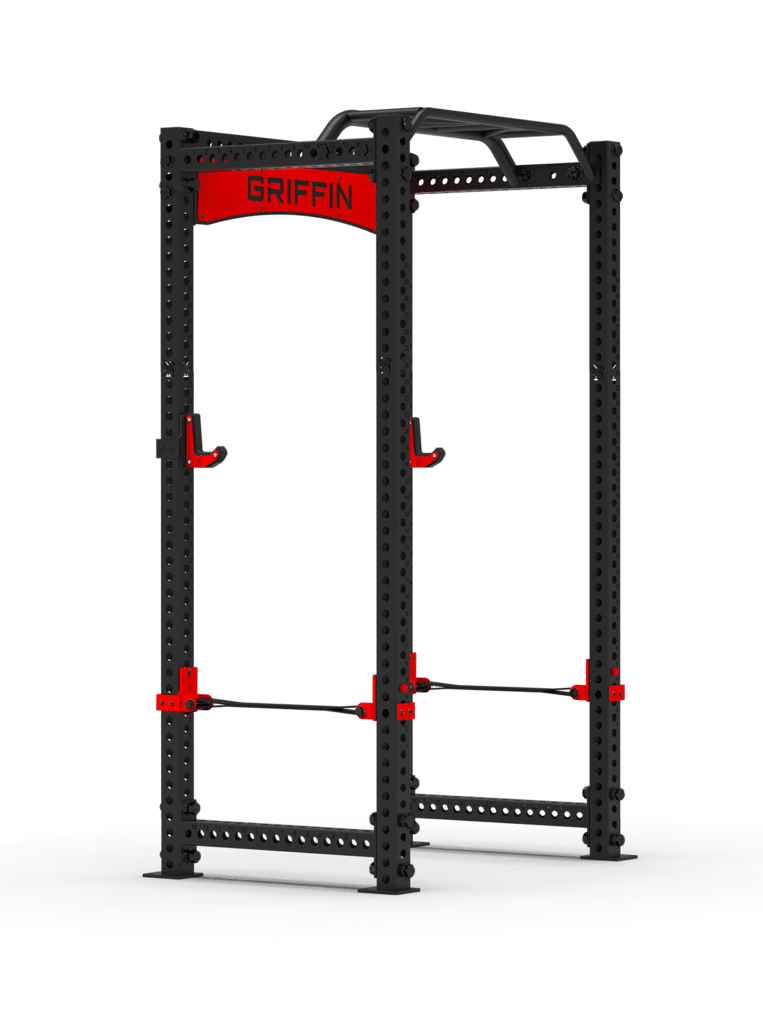 GR3 Power Rack (Blemished)
A SMALL AMOUNT OF OUR GR3 RACKS HAVE SOME SLIGHT IMPERFECTIONS SUCH AS PAINT CHIPS, OVERSPRAY, SCRATCHES, ETC. WE'RE MAKING THEM AVAILABLE FOR PURCHASE AT A DISCOUNTED PRICE. IN NO WAY IS THE FUNCTIONALITY OR PERFORMANCE OF THE RACK COMPROMISED. EVERYTHING IS STILL TRIED AND TESTED.
AS A NOTE, THESE BLEMISHED RACKS ARE FINAL SALE. RETURNS WILL NOT BE ACCEPTED.
THE GRIFFIN GR3 POWER RACK
Here at Griffin, we care about functionality and durability. That's why we built our GR3 power rack with the best materials and premium attachments that come standard—so you can get a full workout with the upgraded attachments you know you already want want. Suitable for enthusiasts, athletes, and commercial gyms alike, our power rack stands the test of time and strength.
Our GR3 power rack is currently available in our 92-inch height option in black. The power rack itself comes with the uprights, crossmembers, multi-grip pull-up bar, connecting logo plate, a pair of our flat sandwich j-cups, and strap safeties. If you don't plan on bolting the rack to the ground, we recommend adding on the front foot extensions and spotter arms for extra stability when training outside the rack. If you're looking to add to your setup, our current GR3 power rack attachments include a landmine attachment and spotter arms. We will be adding more in the future. Shop our attachments below.
The assembly of the GR3 power rack is fairly simple as we include the hardware you need. All of our equipment comes with a manual that outlines the tools needed for assembly and care instructions.
Gear specs
| | |
| --- | --- |
| LENGTH | 36″ |
| WIDTH | 47″ |
| HEIGHT | 92″ |
| STEEL NOTES | 3×3″ 11 Gauge Steel |
| FOOT PRINT | 36″ x 50.5″ |
| NUMBERED HOLES | Yes |
---
INCLUDED IN OUR STANDARD GR3 POWER RACK
GR3 92″ UPRIGHTS AND 30″ CROSSMEMBERS
GR3 MULTI-GRIP
PULL-UP BAR
OPTIONAL GR3 ATTACHMENTS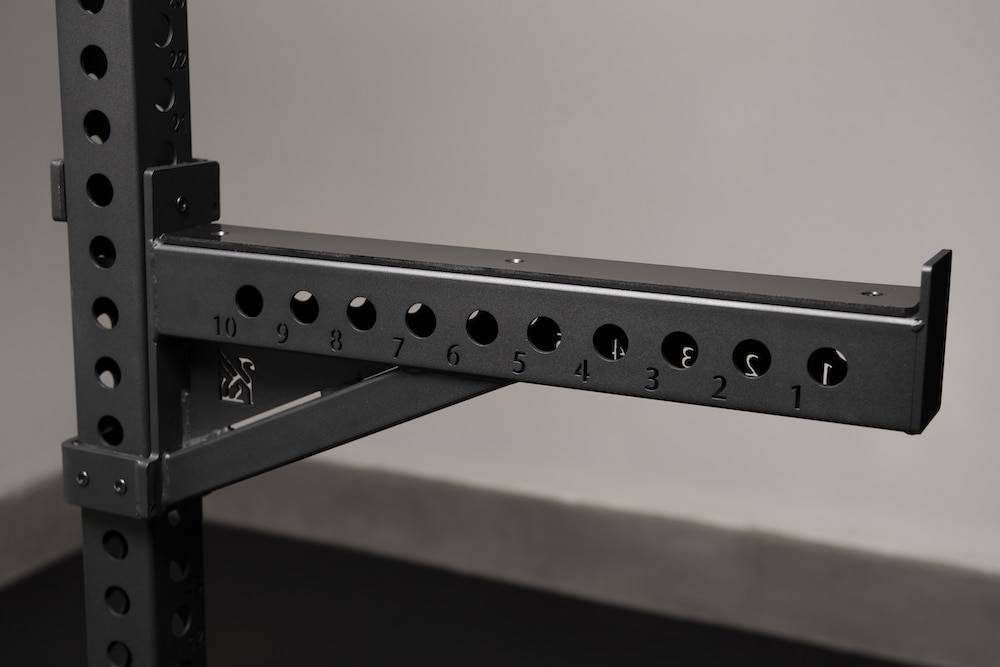 GR3 SPOTTER ARMS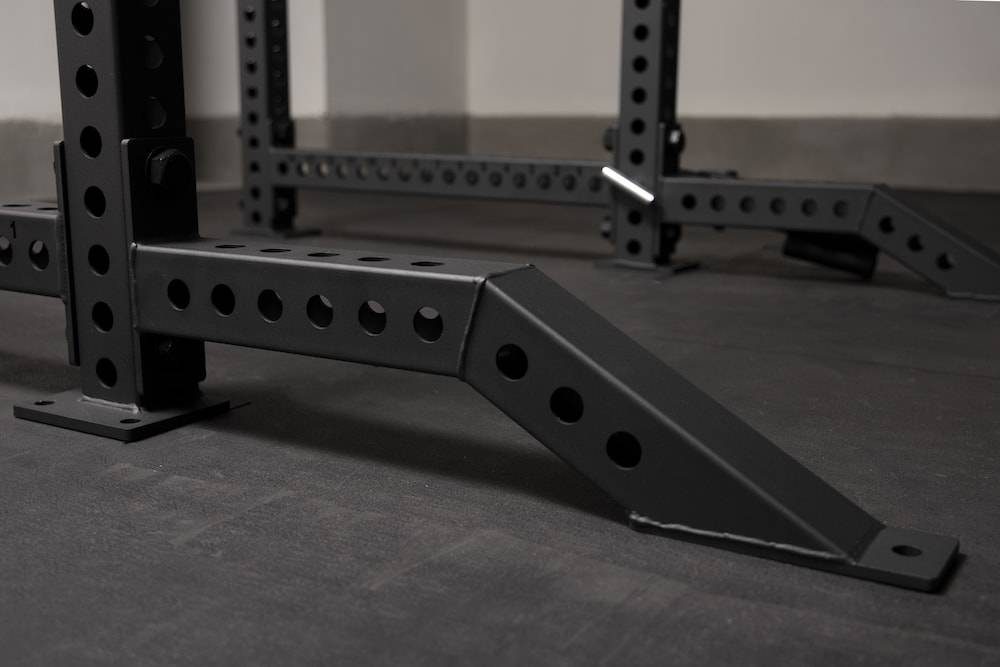 GR3 24″ FRONT FOOT EXTENSIONS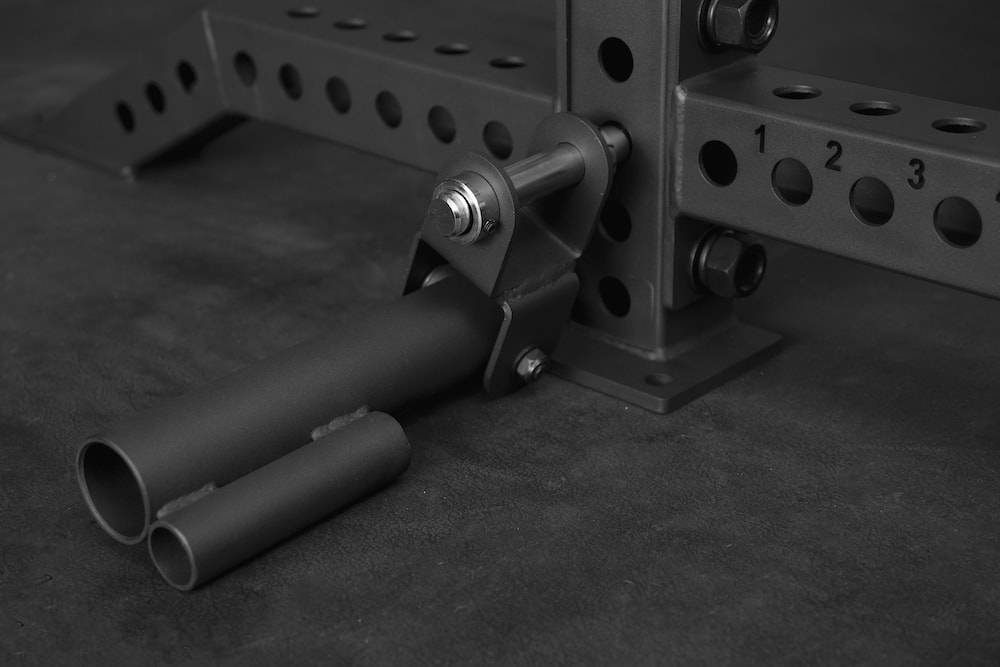 GR3 LANDMINE ATTACHMENT