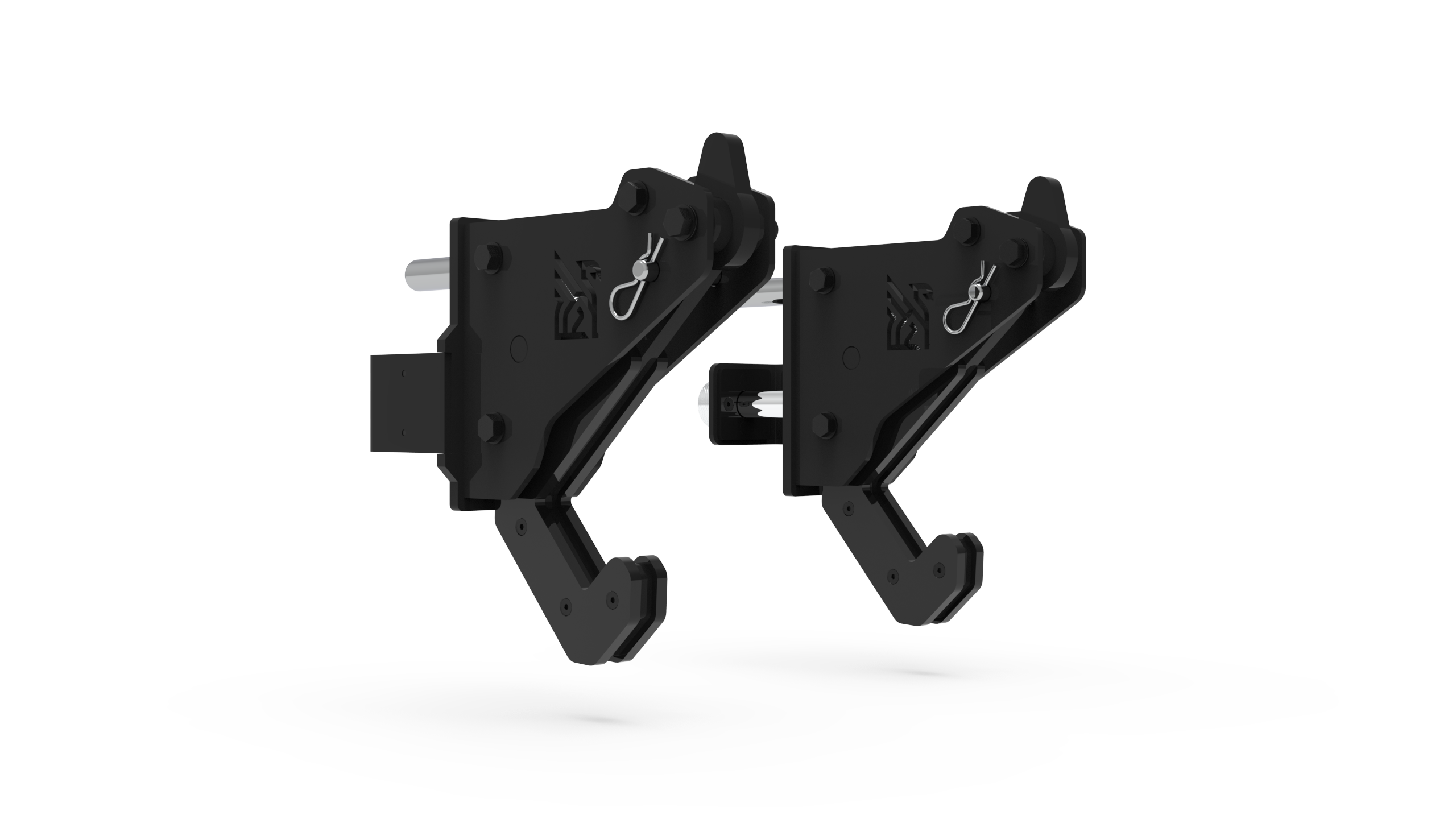 Griffin Monolift Attachment 2.0 (Pre-order)
Say goodbye to awkward lift-offs during your workouts and bulky counterweight systems. Gone are the days of having to step back for squats or awkwardly unrack for bench. The Griffin Monolift Attachment is now beefier and more versatile than ever. This new version retains its first-in-class compact design and signature-loaded mechanism, but now has even more thoughtful details that make lifting that much easier and safer. Simply unrack your bar and the springs swing back to the original position. Now available for 1″ and 5/8″ 3″x3″ racks.
Est. Shipping 01/24
GRIFFIN Monolift Attachment
Our upgraded Monolift Attachment 2.0 is a game-changer. This next-gen attachment gives you a way to easily unrack and rerack your loaded bar without having to liftoff or walk the bar out. With our version 2.0, we've made some awesome improvements to make the attachment even better. Now the monolift has a longer reach, the ability to lock the hooks so you can use them like traditional j-cups, and a bigger hook so there's a larger area for your barbell to rest. We also added more UHMW protection around the entire hook to protect your barbell. Other additions include a chromed pin to prevent scratching your upright and another pin to secure the attachment t the rack so there's no side-to-side swinging.
Features
More than 50% lighter than other attachments on the market which makes them way easier to move
Compact, spring-loaded design eliminates clunky counterweights
Ability to lock the hooks in place to use as traditional j-cups
Chromed pin to prevent scratching uprights
New satin black finish
Option to secure the attachment to the rack with a pin so there's no swinging side to side Specifications:
| | |
| --- | --- |
| WEIGHT | 19.38lbs/pc |
| LENGTH | 14.75″ |
| WIDTH | 2.50″ |
| HEIGHT | 14.50″ |
| SWING DISTANCE | 4″ |
| MATERIAL | Steel and UHMW |
| LANDING ZONE LENGTH | 3.25″ |
| FINISH | Satin Black |
| LOAD CAPACITY | 1000lbs |
| WARRANTY | Limited Lifetime Warranty |