GRIFFIN BLACK BUMPER PLATES
The Griffin black bumper plates are everything you've been looking for—high quality, durable, and suitable for all kinds of training. Made with virgin rubber, our black bumper plates have low bounce and our inserts are designed for maximum wear and tear. They are used for olympic weightlifting, crossfit, powerlifting, commercial gyms, and home/garage gyms. The beveled edge also makes it easier to pick up from the ground. Pair a set with one of our barbells.
To ensure durability, our plates have been tested and dropped 30,000 times without any damage to the rubber and insert. We frequently test for quality at our facility and even conduct salt spray tests for corrosion. Our proprietary bumper plate inserts are made with galvanized steel with a zinc coating and anchored to the actual bumper, unlike most inserts that are simply pressed in and eventually pop out over time. Our 10lb and 25lb black bumper plates come in pairs in a box while the 35lb, 45lb, and 55lb plates come in individual boxes for safety and ease.
The 230lb set includes 1 pair of each: 10lb, 25lb, 35lb, and 45lb. The 260lb set includes1 pair of each: 10lb, 15lb, 25lb, 35lb, and 45lb. The 250lb set includes: 1 pair of 10lb and 25lb and 2 pairs of 45lb.
BUMPER SPECS
WEIGHT TOLERANCE
+/- 1% of declared weight
10LB PLATE DIAMETER
445mm (17.5 inches)
25LB TO 45LB PLATE DIAMETER
450mm (17.7 inches)
DUROMETER
90 ShA on 10lb and 15lb
85 ShA on 25lb-45lb
BUMPER PLATE WIDTHS
10lb (1 inch)
15lb (1.25 inches)
25lb (1.75 inches)
35lb (2.4 inches)
45lb (2.83 inches)
WARRANTY
Three-year warranty on 25lb-45lb plates and three-month warranty on 10lb and 15lb plates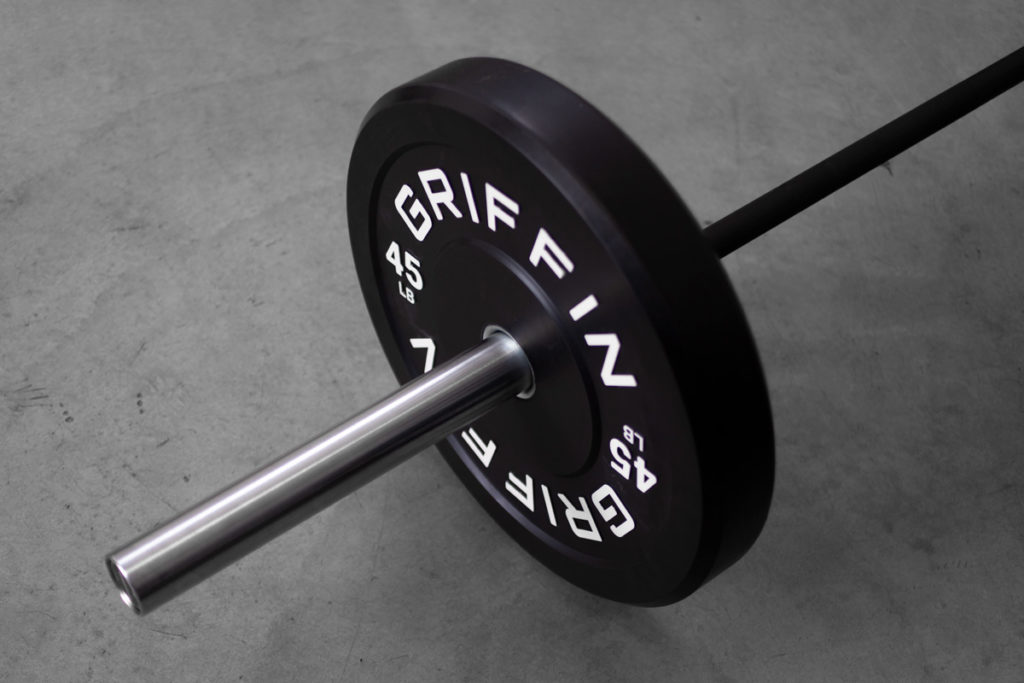 Features:
Made with 100% virgin rubber
Maximum durability
Made to IWF (International Weightlifting Federation) standard of 450mm diameter
2-inch insert diameter
Low odor
High-density rubber makes for thinner bumpers that allow you to fit more weight on the bar
Low bounce for safety
Easily distinguish between different plates with our bright color-raised lettering