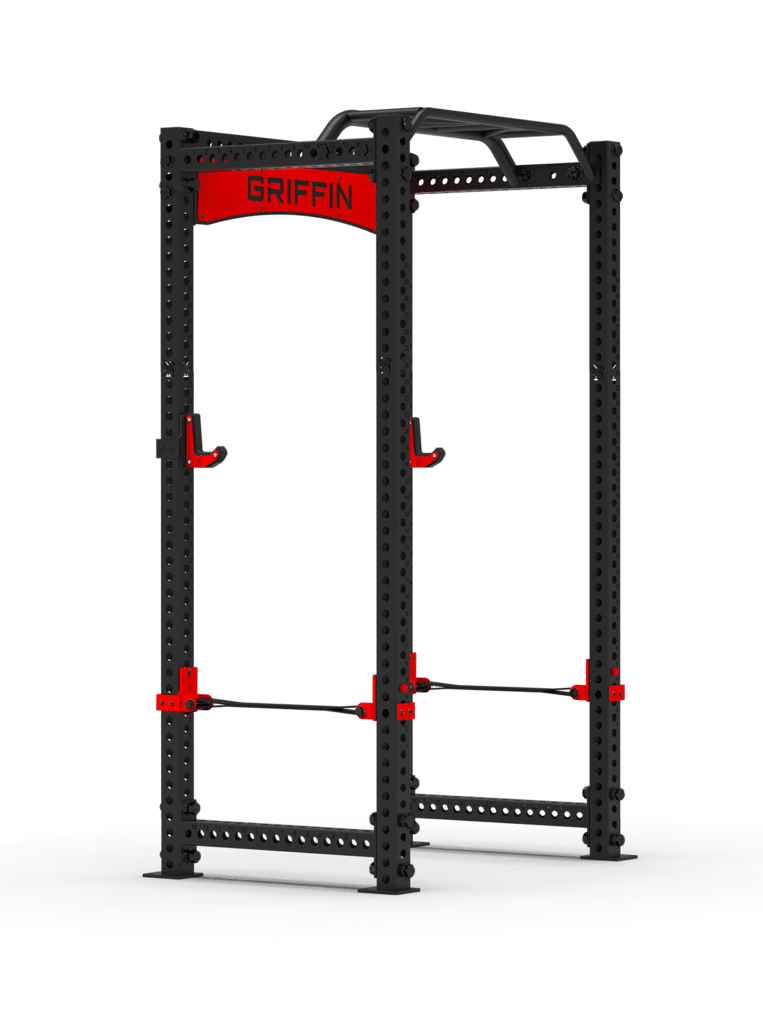 GR3 Power Rack
INCLUDED
92″ Uprights x 4
30″ Crossmembers x 4
Griffin Logo Plate
Multi-Grip Pull-Up Bar
Pair of Safety Straps
Pair of Flat Sandwich J-Cups
THE GRIFFIN GR3 POWER RACK
Here at Griffin, we care about functionality and durability. That's why we built our GR3 power rack with the best materials and premium attachments that come standard—so you can get a full workout with the upgraded attachments you know you already want want. Suitable for enthusiasts, athletes, and commercial gyms alike, our power rack stands the test of time and strength.
Our GR3 power rack is currently available in our 92-inch height option in black. The power rack itself comes with the uprights, crossmembers, multi-grip pull-up bar, connecting logo plate, a pair of our flat sandwich j-cups, and strap safeties. If you don't plan on bolting the rack to the ground, we recommend adding on the front foot extensions and spotter arms for extra stability when training outside the rack. If you're looking to add to your setup, our current GR3 power rack attachments include a landmine attachment and spotter arms. We will be adding more in the future. Shop our attachments below.
The assembly of the GR3 power rack is fairly simple as we include the hardware you need. All of our equipment comes with a manual that outlines the tools needed for assembly and care instructions.
GEAR SPECS
| | |
| --- | --- |
| LENGTH | 36″ |
| WIDTH | 47″ |
| HEIGHT | 92″ |
| STEEL NOTES | 3×3″ 11 Gauge Steel |
| FOOT PRINT | 36″ x 50.5″ |
| NUMBERED HOLES | Yes |
| WARRANTY | Limited Lifetime Warranty on Frame, 2-Year on Attachments |
---
INCLUDED IN OUR STANDARD GR3 POWER RACK
GR3 92″ UPRIGHTS AND 30″ CROSSMEMBERS
GR3 MULTI-GRIP
PULL-UP BAR
Optional GR3 ATTACHMENTS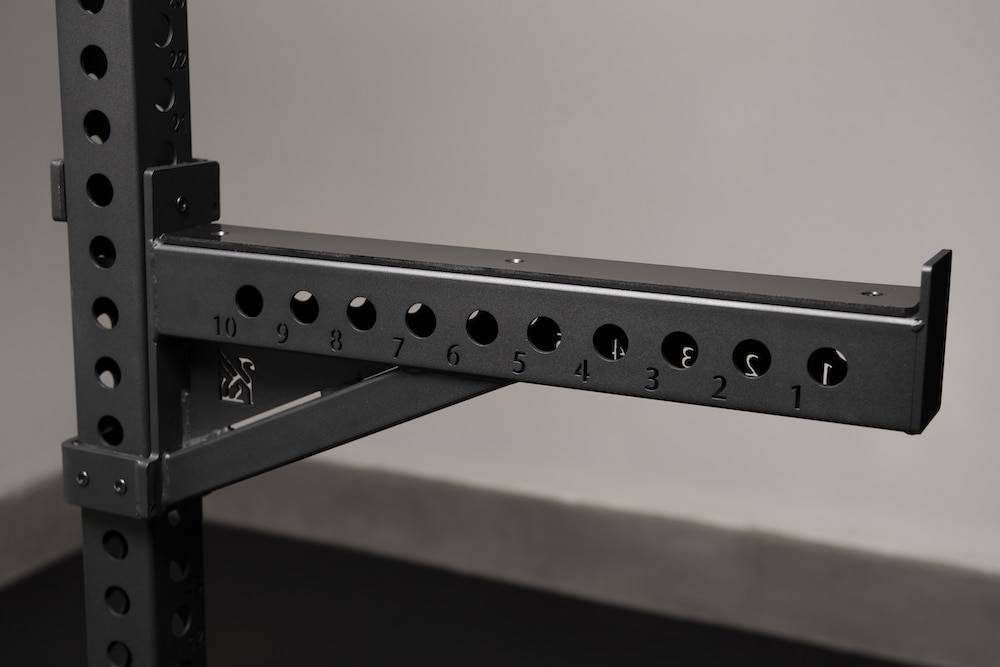 GR3 SPOTTER ARMS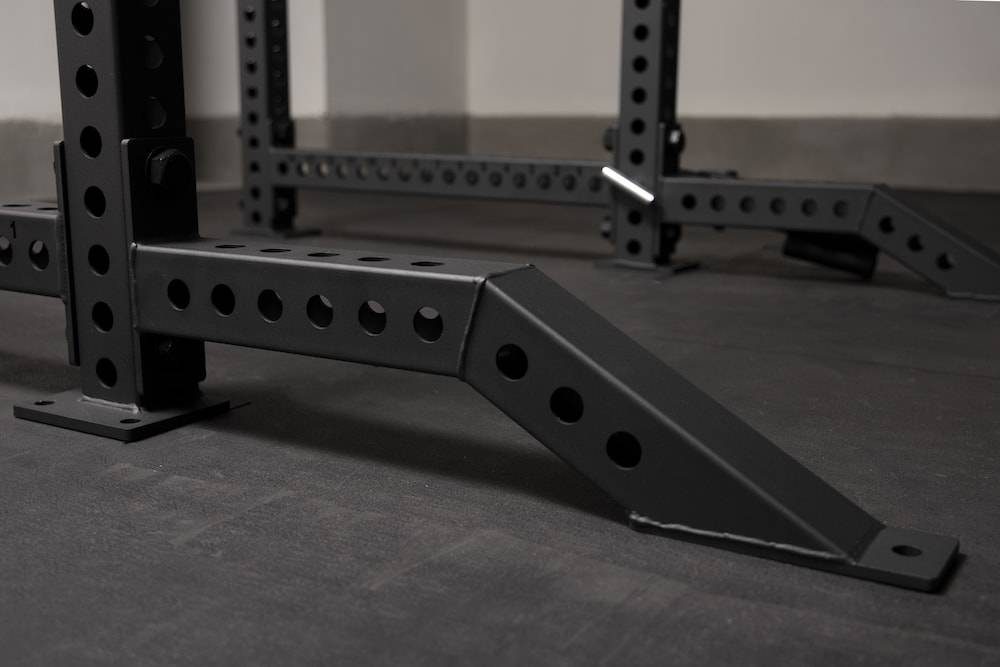 GR3 24″ FRONT FOOT EXTENSIONS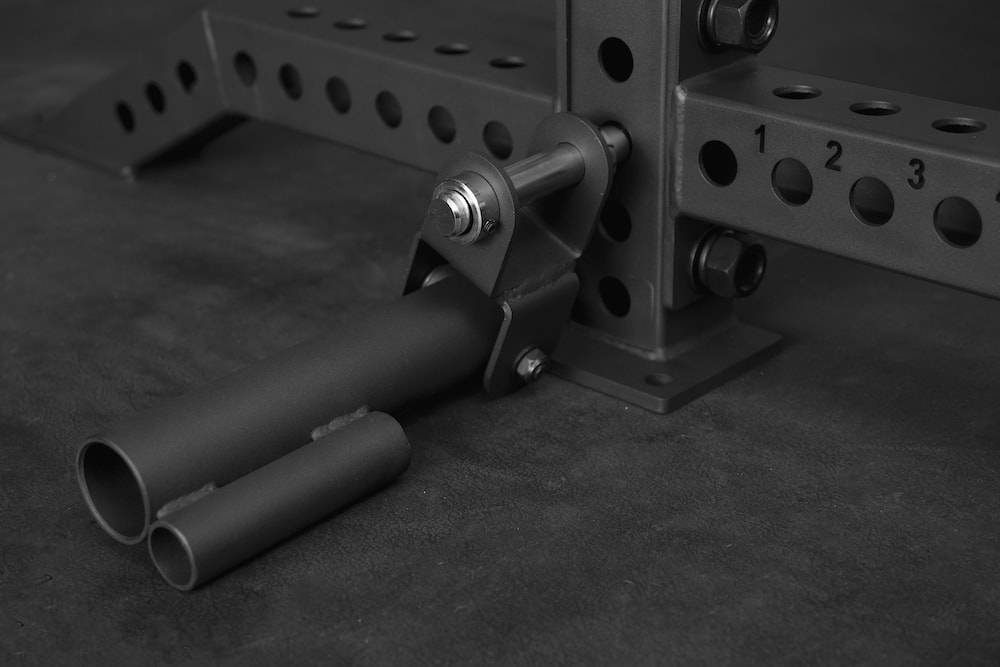 GR3 LANDMINE ATTACHMENT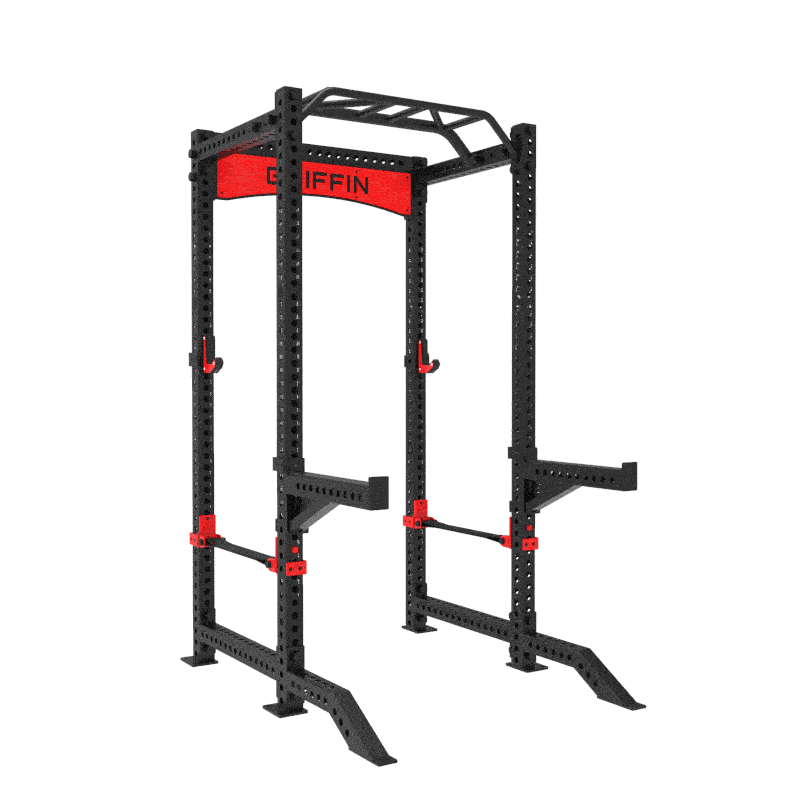 Features:
Easy to assemble 3×3 setup
Perfect for home gyms, commercial gyms, schools, and stations
11 gauge steel tubing with 1-inch diameter hardware
Laser-cut holes on all four sides
Numbering on the front and back of our uprights and sides of crossmembers
2-inch hole spacing throughout the entire rack
Sleek logo plate for additional security and stability
Ability to upgrade to additional attachments that are exclusively made for this power rack
All of our attachments have protection for your barbells and the rack itself
Load capacity: 1500lbs
Color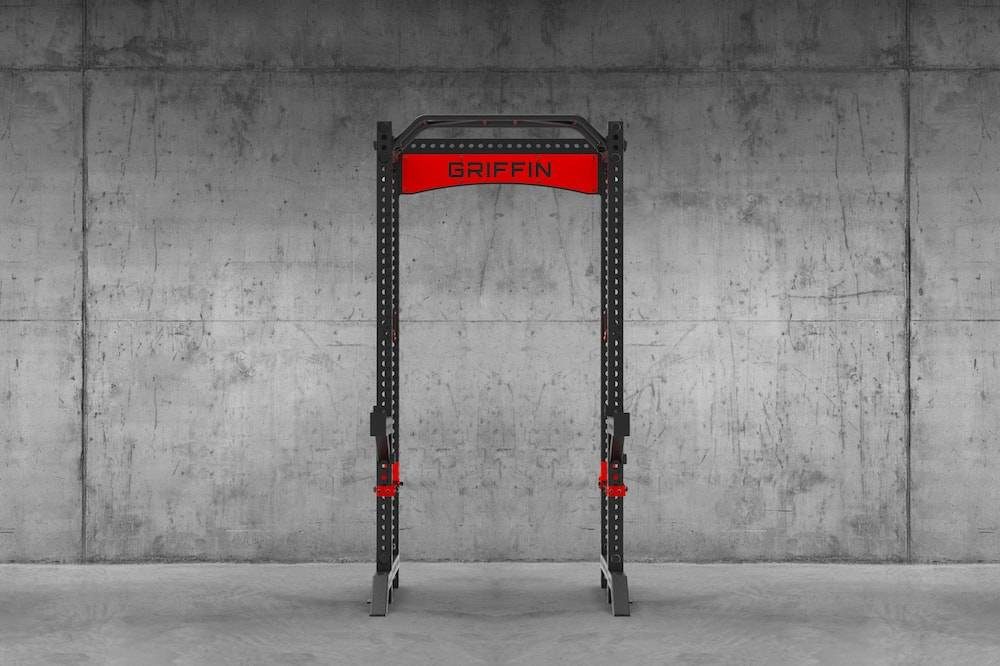 AVAILABLE IN MATTE BLACK WITH RED ATTACHMENTS
Our power racks are powder-coated to ensure durability. The finish of the GR3 is matte black. To request other colors in our future lineup, submit a suggestion here.
---
UPRIGHTS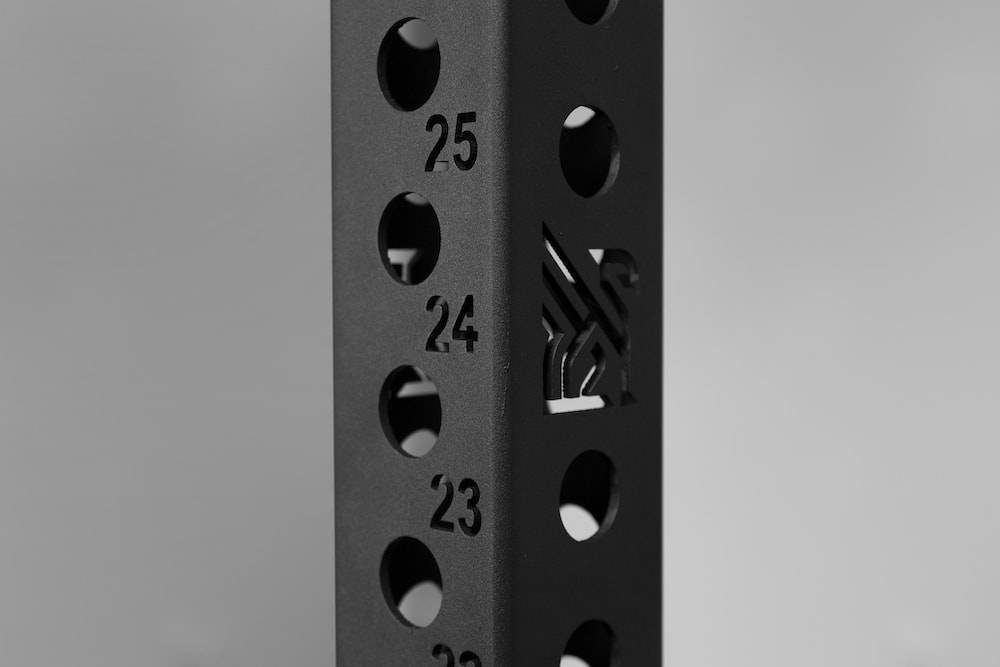 92″ UPRIGHTS
The current height we offer for our power rack is 92 inches. Because the multi-grip pull-up bar has some height, you can always place the pull-up bar lower if you have height constraints or higher. Our uprights also include numbered holes on the front and back for ease of use.
---
CROSSMEMBERS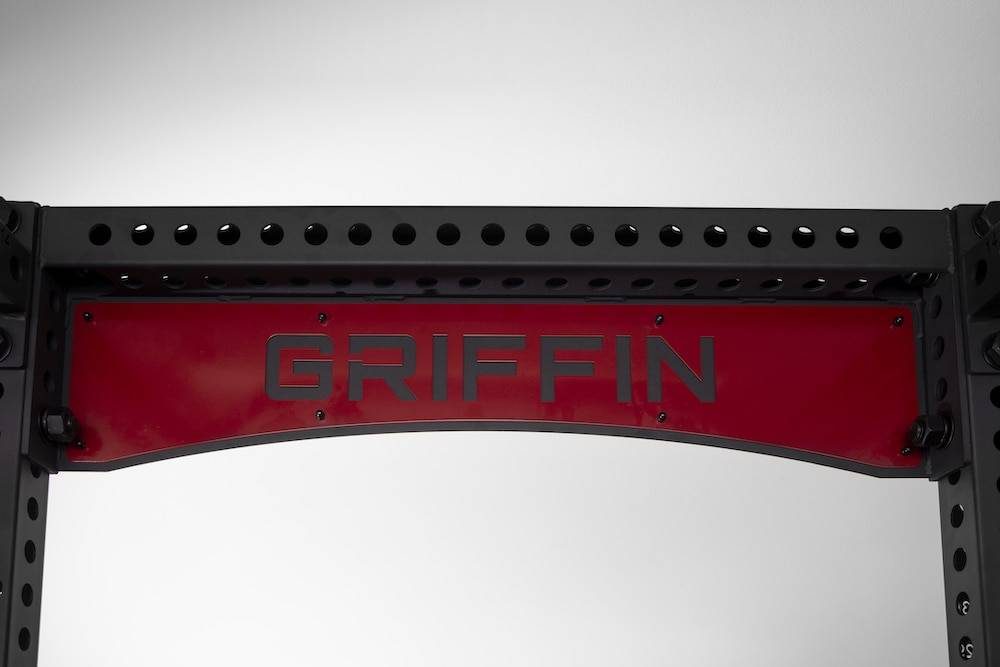 GRIFFIN LOGOPLATE
Features a satin black base crossmember with a laser cut "GRIFFIN" panel. Griffin red is the default panel color.
30″ CROSSMEMBERS
Includes holes on the sides of each upright and numbered holes on both sides, enabling a clear view from inside or outside of the rack.
---
PULL-UP BAR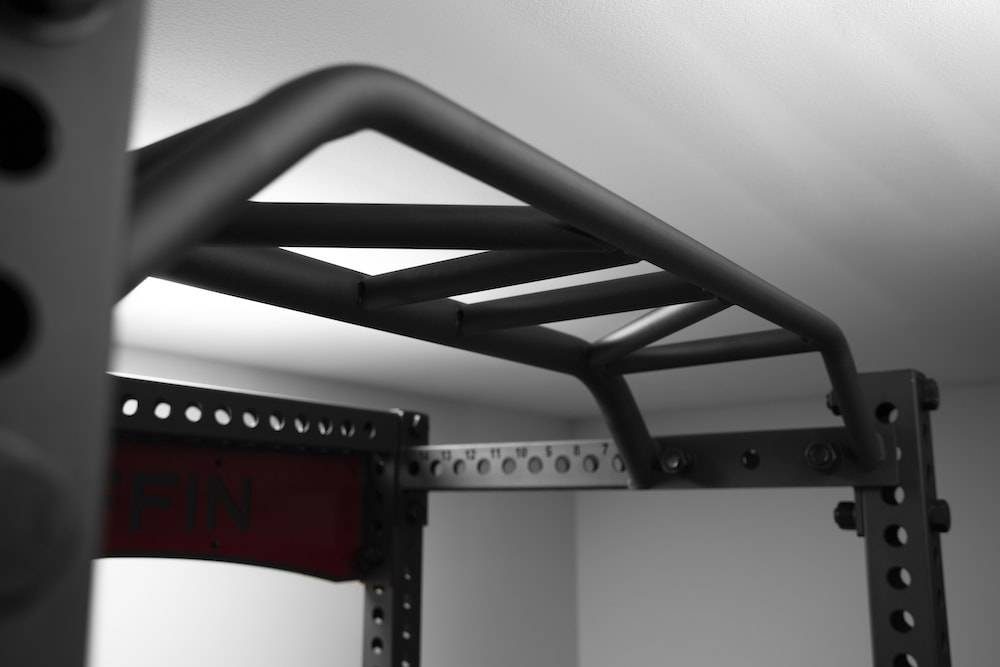 GR3 MULTI-GRIP PULL-UP BAR
The GR3 multi-grip pull-up bar maximizes space and gives you multiple grip positions such as narrow, wide, neutral, pronated, and more. Made with heavy-duty steel, the multi-grip is leagues above a normal connecting pull-up bar.
---
J-CUPS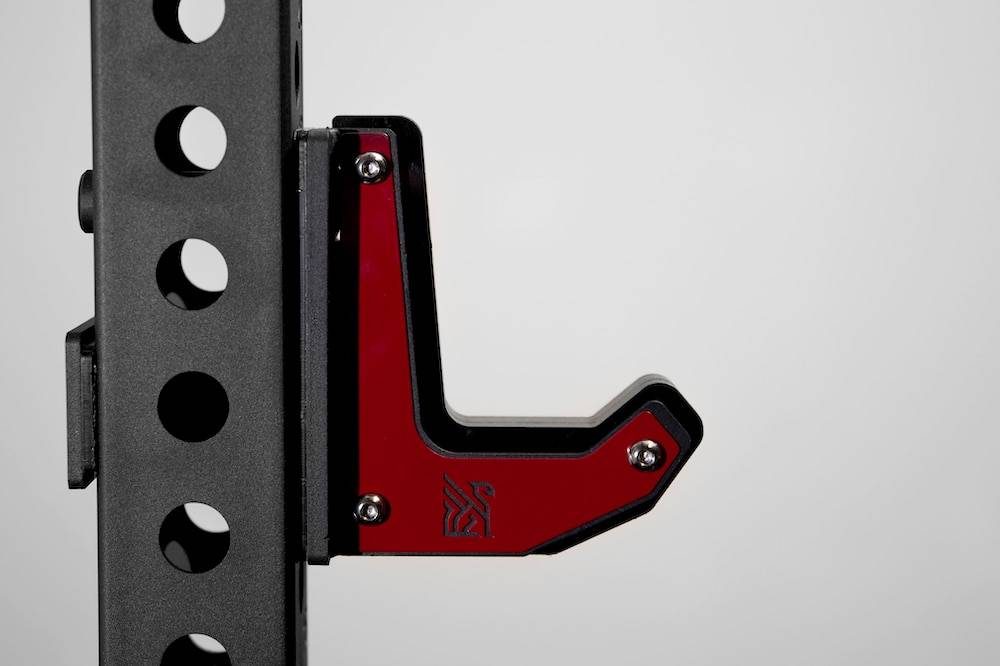 FLAT SANDWICH J-CUP PAIR
Our flat sandwich j-cups give you full protection for your barbell's knurling and provide ultimate security. These j-cups have a larger opening completely lined with our hard plastic and are ideal for oversized bars and lifting heavy loads.
---
SAFETIES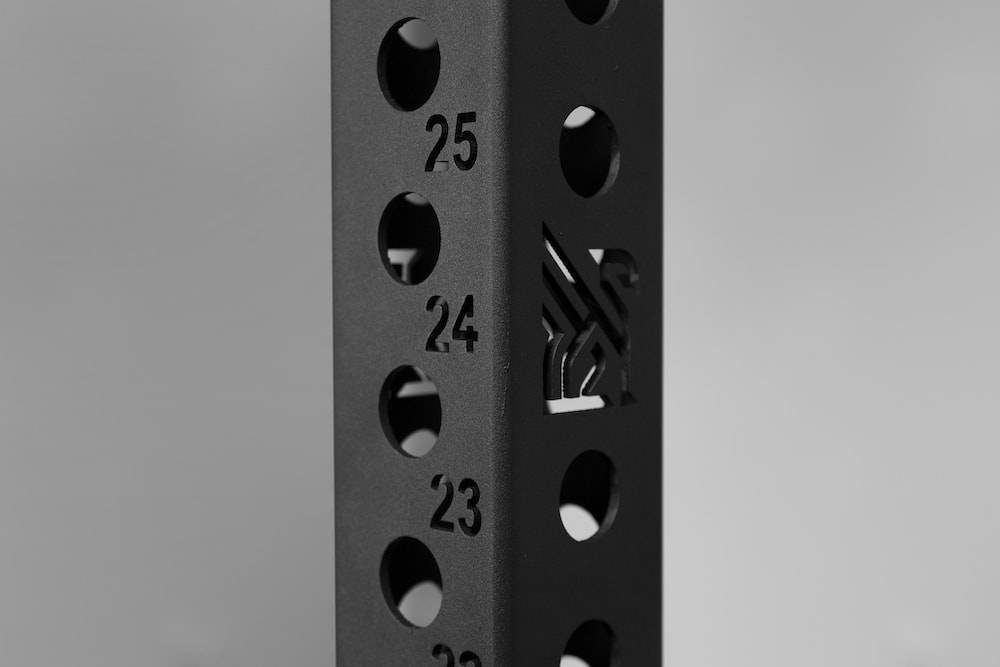 GRIFFIN SAFETY-STRAP SYSTEM
Preserve your barbell with our safety-strap system. These high-quality reinforced nylon straps are held in place using heavy-duty bolts and are designed to catch your barbell anytime.